Windows BSOD kernel_security_check_failure (Win 10, 8.1 & 7)
What is error message 'kernel_security_check_failure' in Windows?
Kernel_security_check_failure in Windows is an error that usually occurs due to Memory or Driver incompatibility issues or corruption of system data. Users upgrading their operating system to Windows 10 or 8.1 have reported seeing this error. It may also occur due to memory issues and virus infections.
You may see the error message, "Kernel Security Check Failure" followed by the 0x000000139 error code.
How can you fix 'kernel_security_check_failure' in Windows?
Some of the solutions to this error include"
Deleting all old driver versions
Testing the memory for defects
Please see our in-depth walk-through solutions below.
Solution 1. Delete all old driver versions
"Kernel_security_check_failure" in Windows may occur if you recently upgraded your operating system. It is possible that the error was caused by the old driver versions from the old Windows. Another, possible reason for the error is due to Windows Update. The Windows Update might not be compatible with an installed driver. To fix this run Windows Verifier, see the instruction below.
Run Verifier
Click Windows Start, type in verifier, and press Enter key
Select Create standard setting, and then click Next.
If you have upgraded your OS from Windows 7, 8 or 8.1 to Windows 10, select
Automatically select drivers built for the older version of Windows.
If not, select Automatically select unsigned drivers.
Then, update all or select a driver on the list.
When finished with Windows Verifier, please proceed with Windows Update, see guide below.
Run Windows Update
Click Windows Start, type in Check for Updates, and press Enter key.
Click Check for Updates.
Download and install the updates.
For Windows 7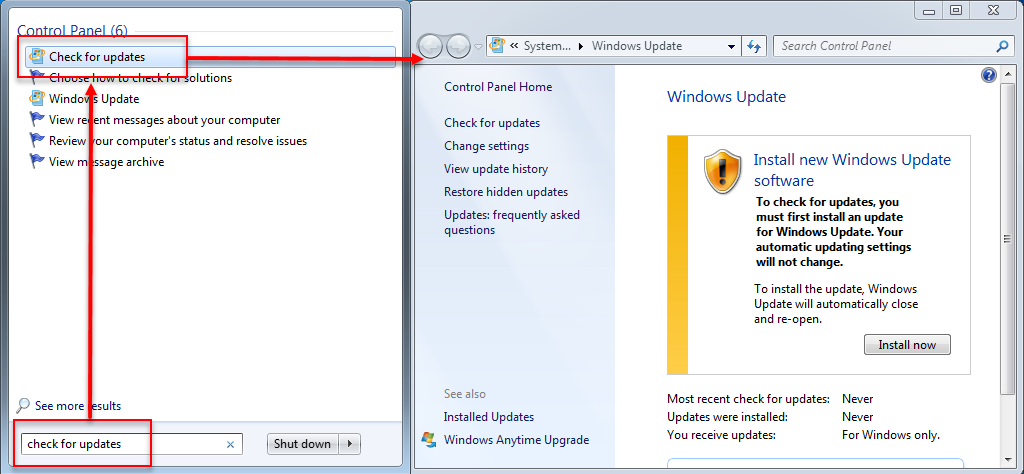 For Windows 8.1


For  Windows 10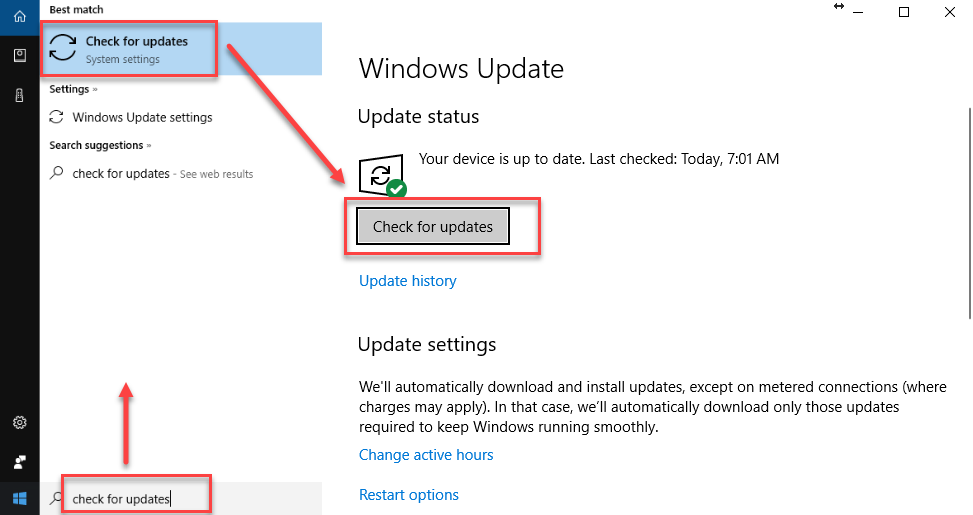 Solution 2. Test Memory
"Kernel_security_check_failure" in Windows may also occur if the memory is defective. Run Memory Diagnostics to confirm. See instructions below or see the links below for a YouTube video.
Memory Diagnostic tool check it here
Memtest 86 check it here
Press "Windows key + R". The Run window will appear.
Type "mdsched.exe" and hit Enter key.

Once prompted, click "Restart now and check for problems."
NOTE: Computer will undergo reboot and the Windows Memory Diagnostics tool will appear. Leave the Computer to perform diagnosis until it reboots and returns to Windows Desktop. If the Memory Diagnostic found a hardware problem, it will display a text "Hardware problem were detected.

Then, right-click the Windows start button and click "Event Viewer."
In the Event Viewer window, click "Windows Logs" then "System." On the right side click "find" then type in "Memory Diagnostic" and click "Find Next."  If an error is encountered, RAM under warranty can be replaced by the supplier. However, if RAM is out of warranty you need to consider buying a new one.