What is 'Gmail internal error 18'?
Gmail internal error 18 is an error that may occur when there is a problem with the Gmail server or if the application asks to do something causing the server to crash.
How can you fix 'Gmail internal error 18'?
Some of the common fixes include:
Rerunning Gmail app
Updating Gmail app
Enabling Sync Gmail
Please see our in-depth walk-through solutions below.
Staff
Asked on October 27, 2017 in
Gmail.
Solution 1. Rerun Gmail App
"Gmail internal error 18" may occur when the app is not responding. If the Android device has not yet undergone a restart, please restart it. If the "Gmail internal error 18" still appears, try to rerun the Gmail app to fix the error. See the instructions below.
Browse for the Gmail application, tap to access it.
Then tap the Force close.
Run the Gmail application if "Gmail internal error 18" is fixed.
Solution 2. Update Gmail Application
"Gmail internal error 18" could also be caused by your Gmail Application not being up to date. Try to update it in your Google Play Store to fix the problem.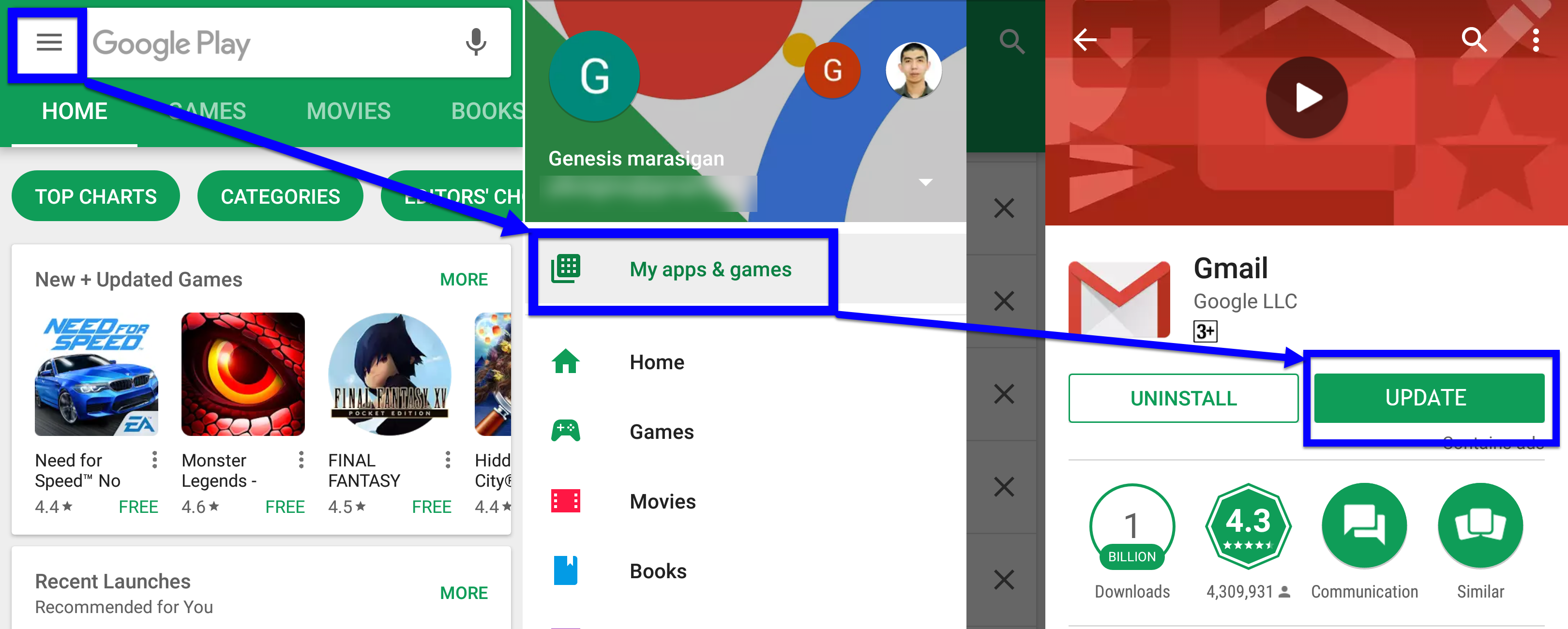 Solution 3. Enable Sync Gmail
"Gmail internal error 18" may also appear due to the unsynchronized account from the Gmail server. Try to enable Sync Gmail in your Gmail app settings and also make the Day of mail sync to 30 days. See instructions below.
Open Gmail Application.

In the top left, tap Menu .
Navigate to the Settings, see image below.
From the Settings, select and tap the Gmail that has an error.
Scroll down and enable  Sync Gmail.
Then, Day of mail sync set it to 30 days.
For Non-Gmail account, in the Server Settings section, check to see if the information in "Incoming settings" and "Outgoing settings" is correct for POP or IMAP.