Google Chrome Installer encountered error 103 is an error that usually occurs due to problems with your Google Chrome browser. It may be caused by the corrupted or missing component during the installation phase, which prevents you from installing the browser successfully. The error may manifest as "The installer encountered error 103" or "Error 103 (net: ERR_CONNECTION_ABORTED: unknown error."
The error may also indicate a system error code or a network problem. The error may be caused when conflict arises between your internet security software and the browser, when your computer loses connection to the internet, or when an important Google Chrome file is mistakenly deleted by an application on your computer. It may also occur when the Windows registry is corrupted and when the computer is infected with malicious software.
1. Increase Disk Space
It is possible that your computer does not enough space for you to install Google Chrome, and then result in "Chrome installer error 103." You might want to delete some unwanted files, clear recycle bin and clear cache using disk clean up.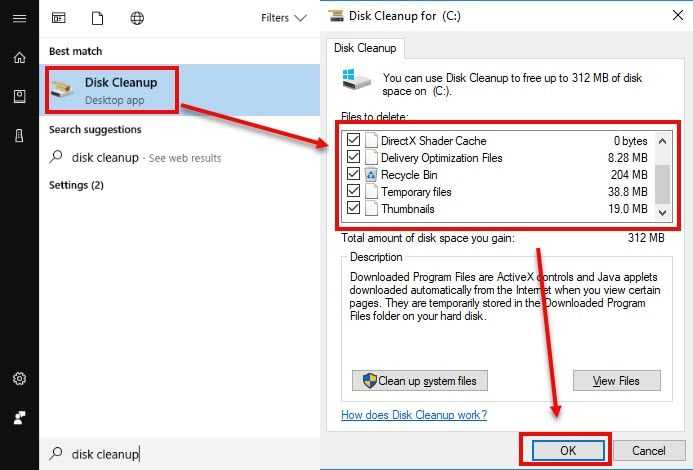 Image Credit: genesismarasigan / ErrorSolutions.tech
Watch it here on Youtube
Run Disk Cleanup, click Windows start then type in "Disk Cleanup" and then press Enter key.
Click all checkbox, click Ok button and press Ok for the confirmation.
Restart then install Google Chrome.
2. Disable/ Uninstall third-party anti-virus
"Chrome installer error 103" may also be caused by an anti-virus, which is falsely declaring Google Chrome installer as a threat. Disabling your anti-virus or uninstalling it and using another brand may fix the error.
NOTE: For safety purposes, you could download your Google Chrome installer from a third-party website, and the installer might have an infected malware. Try to re-download Google Chrome installer here.