What is PS4 error NW-31294-9?
PS4 error NW-31294-9 is a connection time-out error that usually occurs when the wireless modem is experiencing instability.
How can you fix PS4 error NW-31294-9?
Some of the solutions to this error include checking for a System Software Update and checking your home network.
Please see our in-depth walk-through solutions below.
1. Check for System Software Update
PS4 error NW-31294-9 may be caused by a new System Software Update. To check for updates, go to settings and look for System Software Update.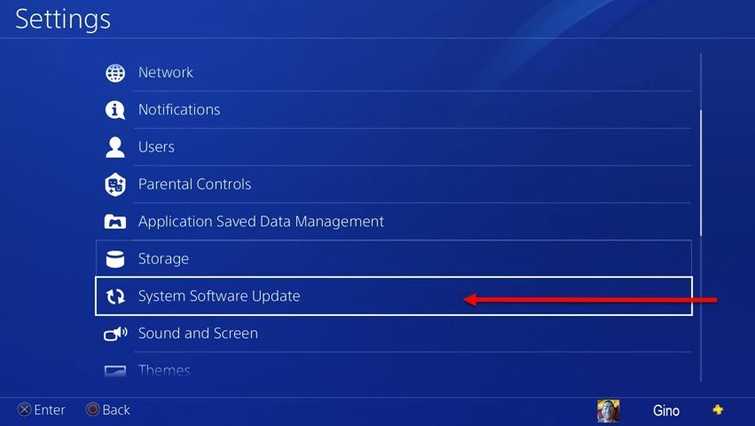 Image Credit: genesismarasigan / ErrorSolutions.tech
Option 1. System Software Update
If no update was found, double check it by accessing Safe Mode and check the Update System Software. To do these steps below are provided.
Option 2. Update using Safe mode
Step 1. Safe ModeA YouTube tutorial is also provided here.
Step 2. Select Update System Software
If no update was found, or the error persists after the update, the problem could be with your network setting. Please see Solution 2.
Option 3. Manual update
https://youtu.be/n3U11xnr74g
2. Check your Home Network Setting
PS4 error NW-31294-9 may be caused by your home network setting or your WiFi module. To test it, please see below.
Switch off the modem router and PlayStation 4 and unplug from the outlet for a minimum of one minute before turning on both devices.
Check your internet speed if it is normal by accessing this website speedtest.net using your phone or PC. Contact your internet service provider if the internet is experiencing slow connection. Otherwise, proceed below.
Check your WiFi signal if your PlayStation 4 is getting enough of it. Using cable might help to prevent PS4 error NW-31294-9.
Avoid using switch or router and directly connect to the modem if possible.
If not, configure the router, using the video tutorial here on YouTube.
Check if someone in your home network is using too much bandwidth. Let them finish, then try again.
Try to Rebuild Database or Initialize PS4, but if the error persists, please bring your PS4 to an authorized service center, or use a wired connection
To Rebuild Database or Initialize PS4, access safe mode. To access Safe Mode, please refer to Solution 1.