What is Bad Request Error 400 in Gmail on Chrome?
Bad Request Error 400 in Gmail on Chrome is an error that usually occurs when there are multiple Google accounts signed in for Gmail using Chrome. The error does not occur in other browsers like Firefox.
The error may occur due to the bad server name, the header name is too long, or the request contains invalid characters. It may also occur due to a corrupt website cookie or something else related to corrupt files on your computer.
1. Clear cache
"Gmail bad request Chrome error 400" may occur due to a bad cache. You memory cache might have stored a corrupt copy of the Gmail website which made a conflict with the current open Gmail website. Try to clear the cache using the guide below or watch it here on YouTube to fix the problem.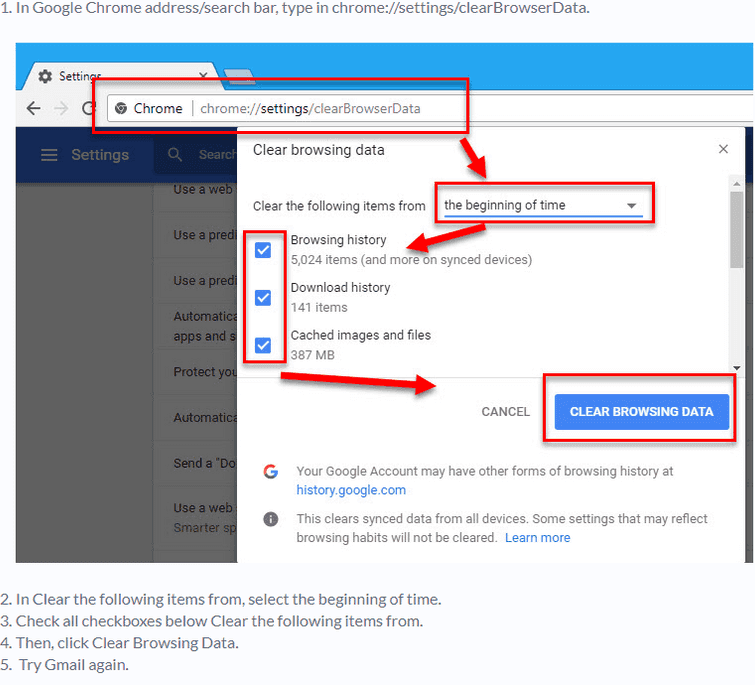 Image Credit: genesismarasigan / ErrorSolutions.tech