What is 'PS4 error CE-30784-2'?
PS4 error CE-30784-2 is an error that may occur when the PS4 fails to detect the USB device.
How can you fix 'PS4 error CE-30784-2'?
Some of the common fixes include:
Testing the USB flash drive
Testing the hard disk drive (HDD)
Initializing PS4
Please see our in-depth walk-through solutions below.
Solution 1. Test USB Flash Drive
PS4 error CE-30784-2 may be caused by a faulty USB flash drive, incorrect format, or incorrect firmware filename. If the USB flash drive is faulty, try another USB flash drive. Make sure to format the USB flash drive and make sure it is formatted as Fat or exFat.  See instructions below for formatting and naming the file. 
If the problem still persists, a hardware problem might be possible. It could be your PS4 USB port or your PS4 hard disk drive. To determine, test your hard disk drive first using Solution 2.
Solution 2. Test your Hard Disk Drive (HDD)
PS4 error CE-30784-2 could also be a result of a damaged or defective hard disk drive. Test the HDD to verify, a guide below is provided. If found defective, claim warranty on your PS4. If your PS4 is out of warranty, replace the HDD. If you have replaced your HDD, update your firmware using solution 1 option 2. If the hard disk drive is in good condition, please initialize your PS4, see solution 3.
Test HDD using HDtune
Detach the HDD from the console. 

Connect it to a PC.
Use HDtune to test the HDD. Check this YouTube video how to test HDD using HDtune.
Solution 3. Initialize PS4
PS4 error CE-30784-2 may also be caused by a damaged firmware. You may want to Initialize PS4 and restore your device to factory defaults. Please back up your files so upon initialization, all your files are secured. To Initialize the PS4 see steps below.
Step 1. Enter PS4 Safe mode
To enter PS4 Safe mode watch this YouTube video or see instruction below.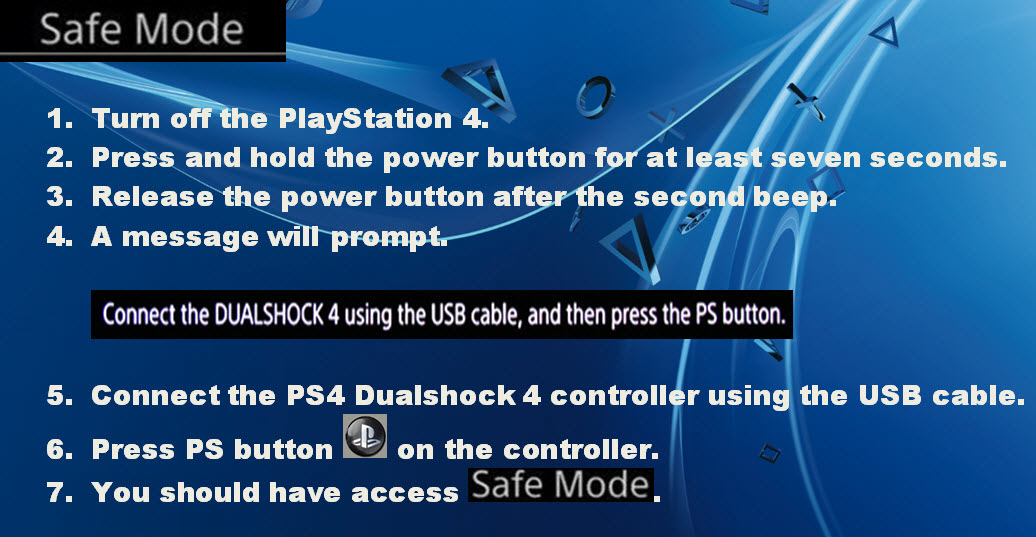 Step 2. Select Initialize PS4
NOTE: You files might be deleted, make sure you have a backup
In Safe mode, select number 6 Initialize PS.

If USB port is still not functioning, try number 7 Initialize PS.
If the problem persists, please send the console to the service center.