What is 'Gmail error code 5967'?
Gmail error code 5967 is an Internal Server error that usually occurs when the server faces an unanticipated state which stops it from accessing the request. The error may occur for a number of reasons including browser cache issues, contradictory browsers extensions or toolbars, internet security applications, or even Gmail server issues.
The error may also manifest as "Gmail Temporary Error 500 Numeric Code 5967."
How can you fix 'Gmail error code 5967'?
Some of the common fixes include:
Using Disk Cleanup
Adding the website to your trusted sites
Please see our in-depth walk-through solutions below.
1. Using
Disk Cleanup"Gmail error code 5967" may be caused by a website cache or an anti-virus blocking the site. Try to use Microsoft tool Disk Cleanup to delete the cache and temporary files. Then, try to run your Windows in clean boot to disable the third-party software such as anti-virus and firewall. See instructions below.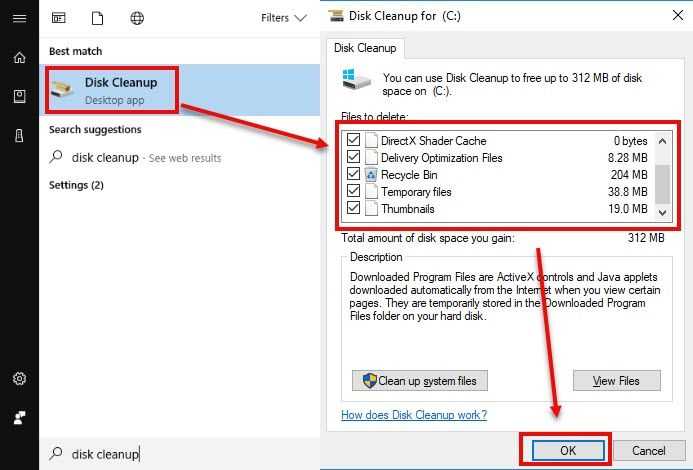 Image Credit: genesismarasigan / ErrorSolutions.tech
Disk Cleanup
Watch it here on YouTube
Run Disk clean up, click Windows start then type in "Disk Cleanup" and then press Enter key.
Click all checkbox, click Ok button and press Ok for the confirmation.
Restart or proceed below.
Clean boot
https://youtu.be/oPcjiPpxaUQ
Then, try accessing mail.google.com again.
2. Add the website to trusted sites
If the "Gmail error code 5967" persists, try to add mail.google.com to the list of trusted sites. Your internet security might be high, which could be blocking your access to mail.google.com. See the instructions below.
Image Credit: genesismarasigan / ErrorSolutions.tech
Press Windows key + R key to open Run.
Type inetcpl.cpl and press OK. The Internet Properties window should prompt.
Go to the Security Tab.
Click Sitesto open Trusted site window
Add mail.google.com into the Trusted site.
Close the Trusted site window.
Then, click Ok.
See if "Gmail error code 5967" still appears.