What is Netflix error code NW 8 17?
Netflix error code NW 8 17 is an error that may occur when there is a network issue that prevents you from connecting to the Netflix server.
How can you fix Netflix error code NW 8 17?
Some of the solutions to this error include turning off your device, checking your modem router, checking DNS setting for a gaming console, and reactivating your device.
Please see our in-depth walk-through solutions below.
1. Turn off your device
The cache in your device could be been interrupting with your Netflix server connection, which is causing error code NW 8 17. To delete the cache, simply turn off your device and unplug it so there is no electric current flowing in the device. Allowing your device to remain off for one to three minutes allows the cache to flush and gives it a fresh start.
Turn your device on and try Netflix again.
2. Check your modem router
Netflix error code NW 8 17 may be occurring for different reasons relating to your hardware. If your modem router is turned on for a long period of time, it is possible that it is miscommunicating with your Internet service provider. Please see your different options below.

Image Credit: genesismarasigan / ErrorSolutions.tech
Option 1. Power cycle the modem router
The modem router may be desynchronized with your internet service provider. Please turn off the device for at least 30 seconds, to give it a refresh and let it resynchronize with the internet service provider. Try to run Netflix again.
Option 2. Reset modem router
NOTE: Doing this would reset your configuration to factory default settings. If you do not know your username and password, please do not do this option before first speaking to your internet service provider.
To reset the modem router, kindly press the small button for at least three to five seconds. Some modem routers have an indicator if the reset has been applied, all LED lights will blink once.
Option 3. Bypass the router
If you are using multiple devices (a modem and router, separately), and recently set-up a router and your Netflix is experiencing error NW 8 17, please bypass the router. Your router configuration might be causing the problem, or it is faulty. Connect your device directly to the modem.
If the error this persists, call your Internet service provider. The ISP might have an issue or the modem router provided by the ISP is broken.
3. Check DNS setting for Gaming Console
If your gaming console network setting is not synchronized with Netflix that might be the cause of the error NW 8 17. Please see below on how to properly configure it.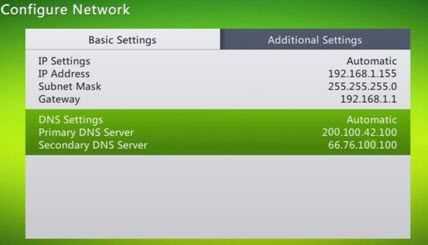 Image Credit: genesismarasigan / ErrorSolutions.tech
Xbox 360
Press the Guide button on your controller.
For Xbox 360: Go to Settings ==> System Settings ==>Network Settings ==> Network ==> Configure Network.
For Xbox One: Select All Settings ==> Network ==> Network settings ==> Advanced settings.
Select DNS Settings and select Automatic.
Turn off Xbox and turn on.
Try Netflix.
PS3 and PS4
From the main menu, go to Settings.
Select Network Settings ==> Internet Connection Settings.
Press OK on the confirmation screen.
Select Custom.
Choose either Wired Connection or Wireless, depending on your connection method.
For PS3 only, if Wireless, use the following steps before proceeding.
Under the WLAN section, select Enter Manually.
Press the right directional button three times to get to IP Address Setting.
For PS4 only, if Wireless, use the following steps before proceeding:
Under Use Wi-Fi, select Custom.
Select your Wi-Fi network name.
For both PS3 and PS4: If it is a wired connection, select Custom for Operation mode.
Select Automatic for IP Address Setting.
Select Do Not Set for DHCP hostname.
Select Automatic for DNS Setting.
Select Automatic for MTU.
Select Do Not Use for Proxy Server.
For PS3 only, select Enable for UPnP.
Save your settings.
Try Netflix.
4. Reactivate your device
Netflix probably does not recognize your device using your account, that's why Netflix error code NW 8 17 occurred. You might want to deactivate all devices which are linked to your account to re-recognize your device.
To deactivate it, log in to your Netflix account using your computer web browser. Go to "Your Account" which is located at the upper right corner of the page, then go to "Manage devices and computers" under the Setting and then click "Deactivate." You could also do it with your device but it more effective using the browser because your device might have a problem. To deactivate using your device please see below.
For Smart TV and Roku
Run the Netflix application.
Then press Up, Up, Down, Down, Left, Right, Left, Right, Up, Up, Up, Up using your remote control arrow key.
A secret window screen will appear with button, select the Deactivate button and then exit Netflix.
Run the Netflix app again and then sign in to your account.
For Playstation
Open Netflix and quickly hold Start and Select for at least one minute.
When a window request for re-register Netflix, close it.
Re-open Netflix and update it.
Then try Netflix again.
5. Set Domain Name System (DNS) to Manual
Netflix error code NW 8 17 may be caused by your current DNS or by the given DNS of your network. Try to manually set it, to fix the problem. Also, setting public DNS may result in bypassing a firewall in your network. Use Google public DNS 8.8.8.8 and 8.8.4.4 or call your internet service provider if they could provide you.