What is 'Tinder server error 1001'?
Tinder server error 1001 is an error that usually occurs when trying to log into the app and are prevented from doing so. The error may also appear without the "1001" denotation and simply as "Server error." It may indicate an error with signing in and connecting to their servers.
How can you fix 'Tinder server error 1001'?
Some of the common fixes include:
Making sure your Facebook account has a profile picture
Resynchronizing your Tinder account to your Facebook account
Calling Customer Support
Please see our in-depth walk-through solutions below.
"Tinder server error 1001" may appear when your Facebook account has no profile picture. Please take a photo and make it as your Facebook profile picture.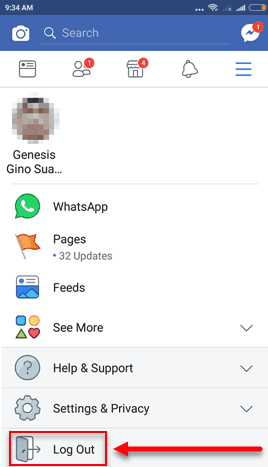 Image Credit: genesismarasigan / ErrorSolutions.tech
Your Tinder might be synchronized to your Facebook Application causing "Tinder server error 1001." To fix this, resync the Tinder to your Facebook application by using the guide below.
Run Facebook application.
Log out your Facebook account.
Then, login again.
Go to Settings >> Application >> Tinder.
Then, tap Clear Data.
Then, run Tinder.
Make sure you sure to let Tinder access your Facebook account.
"Tinder server error 1001" may also mean that your account is banned. Try to call Tinder customer support to verify.