What is 'Wii error code 52030'?
Wii error code 52030 is an error that usually occurs when the Wii is unable to connect online. You may receive an error code from 52030 to 52032. You may also get the error message as, "Unable to connect to the Internet."
How can you fix 'Wii error code 52030'?
Some of the common fixes include:
Setting up wifi access
Changing the wifi encryption
Please see our in-depth walk-through solutions below.
1. Set up WiFi Access
"Wii error code 52030" may be caused by entering an incorrect WiFi encryption and WiFi password. Make sure the WiFi encryption and WiFi password are correct, see the steps below.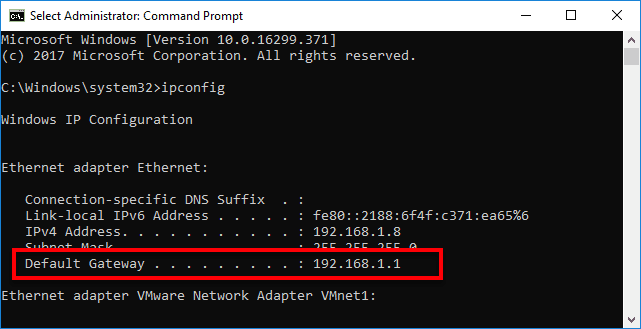 Image Credit: genesismarasigan / ErrorSolutions.tech
In addition, the modem router might have been configured to limit device that can access it such as MAC address filtering. Due to this network security, you might need to include your Wii MAC address to the modem router, see guide below.
Click Windows Start, type CMD in the search bar and press Enter key.

Once you are in Command Prompt, type in ipconfig and hit Enter key.

Look for Default Gateway, copy the IP address.

Open a web browser(MS edge, Chrome or Firefox), type the IP address of the Default Gateway to the browser address bar.

In the modem router Web interface, enter the username and password.
NOTE: Check your modem router default username and password in the manual or Google search the model of the modem router, if it was not changed.

Go to Wireless MAC Filter, disable or add your Wii MAC address.
NOTE: To check your Wii MAC Address, go to WiFi Settings >> Internet >> Console Information.

You could also check your WiFi encryption and WiFi Password in the Wireless Security Tab.
2. Change WiFi encryption
"Wii error code 52030" may also be due to incorrect WiFi encryption. Changing the Security Setting may fix the error. To set it on the Nintendo Wii, see step below.

Image Credit: genesismarasigan / ErrorSolutions.tech
At the main menu, select the "Wii" button using the Wii Remote.
Tap Wii Settings >> Wii System Settings 1 >>Wii System Settings 2 >> Internet >> Connection Settings >> Connection: None.
Tap Wireless Connection >>Search for an Access Point.
Select your WiFi access point then press OK and then Enter password if needed.
NOTE: Enter the correct password.
After pressing OK three times, an Internet connection test will start, please confirm it.
If the connection test fails, Change Security Settingand then try to connect again.
See solution 1, how to check your WiFi encryption or change the Security Setting.