Xbox 360 error code 80151103
Xbox 360 error code 80151103 is an error that usually occurs when downloading your Xbox Live profile to your console.
Staff
Asked on February 11, 2018 in
Xbox.
Solution 1. Check Xbox Live server
"Xbox 360 error code 80151103" appears when the Xbox Live server is unreachable. Check Xbox Live Core Services server status here. If Xbox Live Core Service is unreachable, please wait until the server is up.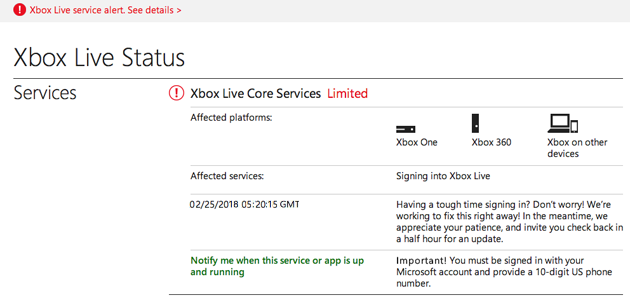 Solution 2. Clear the System Cache
"Xbox 360 error code 80151103" when you have used your account to another Xbox console. Or, you Xbox 360 has stored a cache data that is having a conflict with your account profile. Clearing system data cache might solve the problem.
Click the Guide button on the controller.
Navigate to Settings and select System Settings.

Select Memory or Storage.
Highlight any of the storage, and press Y on the controller.
Select Clear System Cache.
Select Yes to confirm.
Turn off your Xbox 360.
Unplug it for at least three minutes. 
Turn it on, then try to download your Xbox Live profile.
Solution 3. Check for any Pending Email Confirmation
"Xbox 360 error code 80151103" you might accidentally or someone has "forget the password" or change the password.  Also, a verification process was not yet finished or is still pending. Check your Microsoft account, then try to use "forget the password" again and finish all verification process that is required.