What is Error code 12?
Error code 12 is an error that usually occurs during program installation, while a Microsoft-related software program is running, during Windows startup or shutdown, or even during the installation of the Windows operating system.
How can you fix Error code 12?
Some of the solutions to this error include upgrading your hardware, increasing storage space and virtual memory, and reinstalling the driver.
Please see our in-depth walk-through solutions below.
1. Upgrade your hardware
"Error code 12" may occur when your computer hardware does not fulfill the minimum requirement of the Windows version or the software you would like to install. Upgrading your hardware may fix the problem. For example, Windows 10 requires the hardware specs below.
Minimum specs* Processor: 1 GHz or higher
RAM: 2 GB
Hard drive: 16 GB
Graphics Card: Compatible with DirectX 9
So if you encounter the error in high-end games, and power hungry software such as Photoshop, please see hardware minimum requirement before installing.
2. Increase Free Storage Space and Virtual Memory
"Error code 12" may also occur if your hard drive is nearly full or your graphics card is under full load. Please increase your free space for your hard drive and increase your virtual memory to assist your graphics card.

Image Credit: genesismarasigan / ErrorSolutions.tech
To increase storage device
Delete files and uninstall applications, which are not important anymore.
Run CCleaner to clear cache, empty recycle bin and delete unwanted registers and DLL.
If you're using a hard disk, defragment your HDD. Type in Optimize drives in Windows Start search bar, the press Ente. Click Analyze to all Drives and Optimize it one by one.
To increase Virtual MemorySee instruction below or watch it here on YouTube.
Click Windows Start, type in performance and press Enter.
In the Performance Option, click the Advanced tab and click Change.
In the Virtual memory window, uncheck Automatically manage page file for all drives.
Then, in the text box, type in the value you want to allocate for the Virtual Memory and then click set.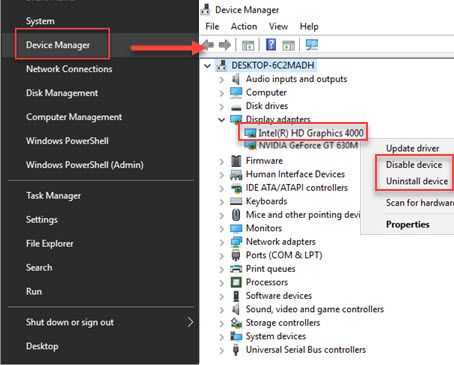 Image Credit: genesismarasigan / ErrorSolutions.tech
"Error code 12" may also appear when the software driver conflicts with other software. This is common when you have installed an outdated driver. Please download and install the latest driver available for your hardware.