Windows error code 0xc000000f is an error that usually occurs during startup when the Boot Configuration (BCD) file is not found. When Windows tries to read BCD, it may display an error message indicating the users to repair their PC's. It occurs due to a bad or a failing hard drive. Users have reported it in Windows 10 and 7.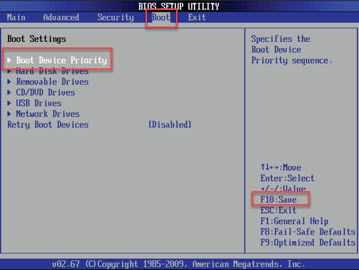 Image Credit: genesismarasigan / ErrorSolutions.tech
Option 1. Set Boot device priority
Reconnect primary hard drive cables.
Turn on the computer.
Press Del to access BIOS.
Go to Boot tab, select Boot device priority and select your primary bootable device.
NOTE: Bootable device is where the Windows (OS) is installed. If the bootable device is not detected by the bios, consider the HDD or SDD defective.
Press F10 and save.
Option 2. Set UEFI
Reboot the PC.

When the BIOS boot up, press the key on the keyboard that will let you access the BIOS set up.
Try Delete key.

Look for Legacy or UEFI. Try to alter it or set it on Auto.

Press F10 to save the change done.
If the BIOS configuration setting did not work, your bootable device may be the cause of the problem check solution below.
2. Recover master boot record (MBR)
"Windows Error code 0xc000000f" may be caused by missing MBR. It can be fixed using the Windows bootable device then running different commands on the command prompt. The instructions on how to bring restore MBR are listed on this link here.
NOTE: If you do not have a Windows 10 bootable device, use a working PC and see this YouTube video guide to create a Windows 10 Bootable USB flash drive.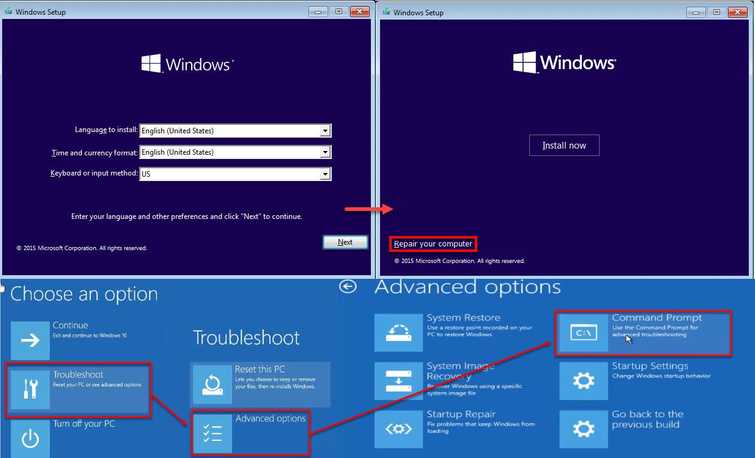 Image Credit: genesismarasigan / ErrorSolutions.tech
Option 1.
Insert the Windows installation CD/DVD or USB.
A message will appear "Press any key to boot from CD or DVD", press any key to boot from the Window installation CD/DVD or USB.
Select your language, time and keyboard, and click next.
Click Repair your computer.
Click Troubleshoot ==> Advance Option ==> Command prompt.
Type in chckdisk /r, then press Enter and wait until the process is finished.
Option 2.
Detach the hard disk drive from the computer, connect it to a working PC and then scan the hard disk using HDtune for any defect. To test a hard disk using HD tune watch this YouTube video here.
If you encounter any error report, such as the image above, consider replacing your HDD.