What is iPhone error 51?
iPhone error 51 is an error that usually occurs when you are attempting to restore your iPhone through iTunes and are unable to complete the restore.
How can you fix iPhone error 51?
Some of the solutions to this error include deleting file formats using an IPSW extension (files ending in .ipsw) and replacing a faulty cable or battery.
Please see our in-depth walk-through solutions below.

Image Credit: genesismarasigan / ErrorSolutions.tech
iTunes might have diagnosed that the file extension .ipsw has a problem, which led iTunes to prompt error 51. Deleting the file extension would force iTunes to download a new one.
For Windows
Go to C:\Users*your account*\AppData\Roaming\iTunes\iPhone Software Update.
NOTE: If you cannot see the AppData folder. Click view and check the Hidden Folder.

Delete the .IPSW file, or CTR-A and delete all.

Update your device.
For OS X
Run Finder.

Press Go and then select Go to Folder.

Type in ~/Library and Press Go.

Open iTunes folder.

Open iPhone Software Update folder.

Delete the .IPSW files.

Update your device.
2. Replace faulty USB cable or battery
If your iPhone is stuck in DFU mode, you might have a faulty USB cable or battery.
Here are some tests you may want to try before replacing your USB cable or your battery
Remove all USB device except mouse and keyboard and directly connect the USB cable to your computer's USB port, and try iTunes again. If it fails, go to the next step.
Borrow a high-speed USB cable then try it again. Replace your USB cable if this succeeds, if not your battery might be faulty.
If you are technically inclined, you could also test your battery by using a voltmeter if it still has a voltage output. If it is zero or far from the normal voltage output, consider replacing your battery.
In none of these steps worked, contact your Apple store.
3. Log in as an Administrator account
iPhone error 51 could be caused by your current account which is not an administrator account. You may want to relog again and use the administrator account and do an update. If you do not the computer, ask for assistance to the owner to let you do an update on his/her account.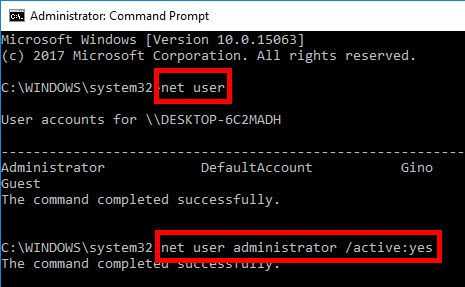 Image Credit: genesismarasigan / ErrorSolutions.tech
Log in as Administrator
Click Start and then type in CMD.

Right click CMD and select run as admin.

In the Command Prompt type in net user administrator /active:yes and then hit Enter key.

Click start, then click the power button and select sign-out.

Then log in as an Administrator.

Run Windows Update.
If you want your account to have an administrative privilege, please see below.
Edit user account with administrative privilege
Click start and type in run and hit enter.

Type in netplwiz and press enter.

Select your username and click properties.

Click Group membership and click the Administrator.

Click Apply and then OK.

Click Start, then click the power button and select sign-out.

Then log in using the user with administrative privilege.

Run application.