What is iPhone error 9006?
iPhone error 9006 is an error that usually occurs when downloading, updating, or restoring your iPhone. This can be caused by poor internet connection or faulty USB Connection.
How can you fix iPhone error 9006?
Some of the solutions to this error include checking your connection and manually downloading the firmware.
Please see our in-depth walk-through solutions below.
1. Check your connection
iPhone error 9006 could be caused by either your connection to the Apple server or the connection from your iPhone to your iTunes. Please check your USB port and USB cable to confirm if it has nothing to do with the problem. Then check your Internet connection to verify.
USB cable connection
Please replace or borrow an original USB cable manufactured by Apple.
Test all USB ports, avoid using USB extension and USB from the computer case.
Internet Connection
If you are using a private internet network such as office and school, a firewall might be blocking your update. You may want to call the IT admin of the private network for permission and assistant. Or, try doing it at your home.
If you are using a home network, check your current download speed if you are getting the speed you have subscribed. By accessing Speedtest.net via browser or mobile application you can check it. If the speed is far below from your subscribed speed, please call your Internet service provider (ISP).
If you are receiving the correct speed, restart your router/modem and your computer to refresh the connection.
If you have a firewall such as parental control, you might want to disable it. The firewall could be installed on your MAC/ Windows, modem router or your ISP account. If you need assistance, you may want to call your ISP.
2. Manually download the Firmware
You might want to manually download the firmware rather using iTunes to download it while updating.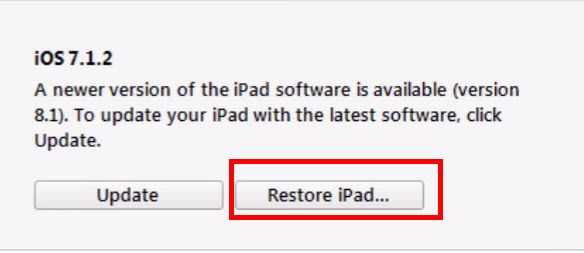 Image Credit: genesismarasigan / ErrorSolutions.tech
To download firmware (IPSW), please see link here.
Run iTunes.
OS X: Hold OPTION and Command Key then click the Restore.
Windows: Hold the Shift key and then click the Restore.
Select the IPSW.
Wait for the process to finish.