What is Netflix error code nw 3 6?
Netflix error code nw 3 6 is an error that usually occurs when there is a network configuration issue that prevents your device from accessing Netflix.
How can you fix Netflix error code nw 3 6?
Some of the solutions to this error include:
Turning off your device
Checking your router and modem
Checking the DNS setting for a gaming console
Re-signing in to your Netflix account
Setting the IP address to static for Smart TV
Please see our in-depth walk-through solutions below.
This method deletes Netflix caches stored in your device, which may cause the Netflix error code NW 3 6, and also it lets your device rest for a while. Please turn off your device and unplug it for at least one to three minutes. Then, turn it on and try Netflix. If it does not work, please proceed to Solution 2.
2. Test your internet connection

Image Credit: genesismarasigan / ErrorSolutions.tech
Option 1. Refresh your hardware
Hardware that's been on for an extended period of time may run out of memory and needs to be refreshed. Turning the device off for a few seconds and turning it back on allows the memory to clear and may give your device a fresh start.
If you are using WiFi connection, check if your device is receiving a strong WiFi signal. If it does and the error continues, try using the LAN port if the device has one. If the error disappears after using the LAN port, the WiFi from either your device or router/modem might have a problem.
If you're using an ethernet cable, you might want to replace it to determine if it is in good condition. If the problem is the same, please try other LAN port, or connection using WiFi. If all goes well after the WiFi connection, something might be wrong with your ethernet port between your device or router/modem.
If you experiencing the error after checking your wifi connection or Ethernet cables, you may want to reset your modem router to restore the default settings. See Option 2 below.
Option 2. Reset your modem router
NOTE: Doing this would reset your configuration to factory default settings. If you do not know your username and password, please do not do this option before first speaking to your internet service provider.
To reset your modem router, press the small button for three to five seconds. Refer to the image below.
Option 3. Connect device directly to your modem
If your modem and router are separate devices, try connecting your device directly to the modem. If this works, avoid using the router for Netflix.
NOTE: For PS3, PS4, Xbox One and Xbox 360, please see below for additional Solution 3.
**NOTE:**If all of the above did not work, call your Internet service provider. They might be the cause of the problem or the modem router they provided may be broken.
3. Check DNS setting on a gaming console
Your gaming console network may not be configured or was recently changed. Configuring the network settings will enable you to synchronize properly resolving the error NW 3 6.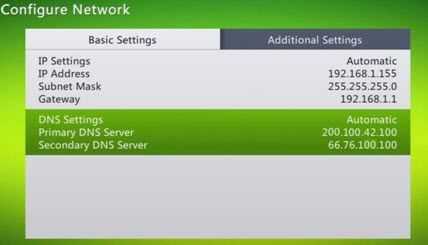 Image Credit: genesismarasigan / ErrorSolutions.tech
Xbox
Using the Xbox Controler press the guide button to access Settings

Then navigate to System Settings

Then Network Settings.

Then Network.

Then Configure Network.

Then DNS Settings.

Select Manual to input the DNS address**.**

Restart Xbox so change will be applied.

See if Netflix is working.
PlayStation
From the main menu, go to Settings.
Select Network Settings then Internet Connection Settings and then Custom.
Select the internet connection wired or WiFi.
Select AutomaticforIP Address Setting then Do Not Setfor DHCP hostname then Automaticfor DNS Setting then Automaticfor MTU and lastly Do Not Usefor Proxy Server.
Save changes.
See if Netflix is working.
4. Re-sign in your Netflix
Probably Netflix error code NW 3 6 may also appear if your account in Netflix been desynchronized from your device. Please be guided below.

Image Credit: genesismarasigan / ErrorSolutions.tech
For Smart TV and Roku
Run the Netflix application.

Press the arrow below using the remote.

A secret window screen will appear with button, select the Deactivate button and then exit Netflix.

Run the Netflix app again and then sign in to your account.
For Playstation
Open Netflix and quickly hold Start and Select for at least one minute.
When a window request for re-register Netflix, close it.
Re-open Netflix and update it.
Then try again.
5. For Smart TV Set IP address to static
Netflix error code NW 3 6 may be caused by an unstable connection between your device and modem router. Please set your IP address and DNS to static.
Go to your Settings ==> Network ==> Network Status
Then copy or take a picture of the IP address, the Subnet, and the Gateway.
Now go back to the Network.
Look for set Network on manual.
Input the IP address the, Subnet and the Gateway, that you have copied or take a picture with.
For the DNS, input Google public DNS server 8.8.8.8 then try Netflix.
Here is a Smart TV YouTube Video tutorial
6. Log out all Device using a Web Browser
Probably Netflix error code NW 3 6 was caused by Netflix account desync from your device. You may want to reactivate it using a browser but do shut down your device to wipe cache store on it.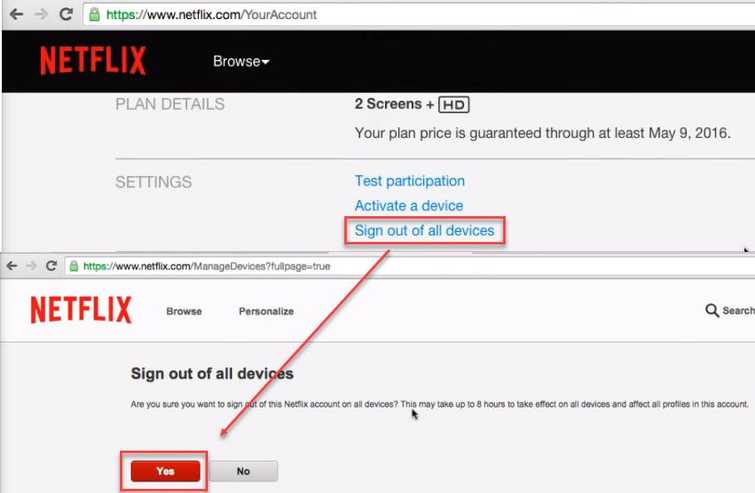 Image Credit: genesismarasigan / ErrorSolutions.tech
Go here.
Log in to your account.
At the Upper left side of the Web page click your account logo and select Your Account.
Look for Sign out of all devices
On the next web page, select Yes.
Then sign back using your device.