What is error message '0x80070652' in Windows Update?
Error code 0x80070652 is an update error that usually occurs when the users attempt to upgrade their operating system while another program is in the process of being downloaded. The error may occur when installing updates on Windows 7, 8, and 10. It may appear as "error_install_already_running" and may occur as a result of the installed update files clashing with files to be installed.
How can you fix error code '0x80070652' in Windows Update?
Some of the solutions to this error include:
Running in clean boot
Reinstalling the recent Windows Update
Please see our in-depth walk-through solutions below.
1. Run Windows in a clean boot
Error code 0x80070652 may be caused by a third-party software interrupting the Windows Update operation. To prevent this error, make sure you do not have a program installing or updating at the same time when you install Windows updates. If you did, restart and boot Windows in a clean boot so no third-party software will run while you are updating Windows.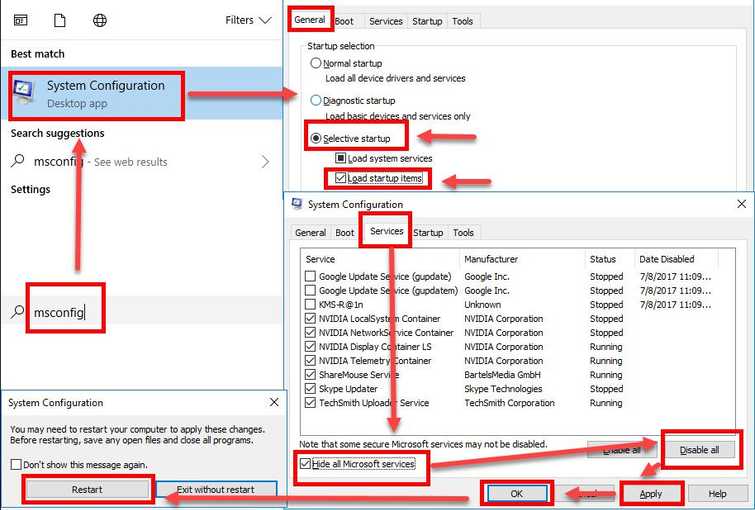 Image Credit: genesismarasigan / ErrorSolutions.tech
Watch it here for o Youtube
Click Windows Start, type in msconfig and then press Enter.

At the General tab, select Selective Startup.

Uncheck the Load startup items.

Go to services tab, check Hide all Mircosoft services and then click Disable all.

Click Apply, then click OK and click Restart.

Try Windows Update.
2. Reinstall recent Windows Update
Error code 0x80070652 may also occur when a recent Windows Update was interrupted while installing and caused a corrupt Windows Update installation. To fix this, reinstall the Windows Update and install it again without running any third-party software. In addition, avoid turning off your computer while it is installing an update.

Image Credit: genesismarasigan / ErrorSolutions.tech
Go to Control Panel.
Click Programs and Features.
Click View Install Updated.
Right-click the recent Windows Update installed and uninstall it.